ovember 29, 1963. At 7:51 p.m. on a Friday night in late autumn, 23-year-old Donald Louis Roberts and his 19-year-old bride of nearly a year, Barbara Ann, welcomed their first-born son, Donald Wayne, into the world.

I look back at the age when my parents married and started a family, and I almost feel like it was a different world, not just a different time. We moved around Southern California a lot when I was young. Starting in a small apartment, moving to a bigger one, then a house in Riverside, then another, bigger house in Anaheim. That was a California where you could hold down a job, support a family, pay your taxes, and still have enough left over to afford a house. You can't do that here anymore. At least most people can't.

Early on, my dad divided his time between working full-time (nights, mostly), going to college, and either playing football or running track. I remember his college graduation from Cal State Fullerton. I was four, and it made a big impression on me that college was something hard, important, and when you finished: a real accomplishment.

Meanwhile, my mom stayed home and devoted her time, energy, and love to raising first me and then in 1967, my twin brothers, Steven and David. Just to keep things from getting too easy, we would often be joined in the summers by my cousin Joe.

n 1974, my folks decided that they'd had enough of traffic and smog, so we left Southern California and moved north. We lived in the farthest reaches of the San Francisco Bay Area, in the Central San Joaquin Valley in a brand-new development called Discovery Bay. When we moved to "Disco Bay," there were twenty-five houses and four school-aged kids. Three of them were David, Steven, and me.

Although the family moved to the Bay Area in '74, we never fully abandoned our roots. Most of my mom's family is scattered around Southern California. Summer trips to Grandma's house, just two blocks away from Knott's Berry Farm, were a vacation staple. My cousins, my brothers, and I lived at Huntington Beach (the same spot where my parents hung out when they were dating). "Strips & salsa," the Beach Boys, and bodysurfing. Ahhhh...

Summers in Discovery Bay weren't too shabby, either. If you were one of Don Roberts' boys, you learned to waterski at a very early age. And boy, did we: two skis (jumpers), one ski (slalom), and no skis (barefoot).

ut summers end, and it was back to school. In 1981, I graduated from Liberty Union High School (LUHS) and went off to college at the University of California, Irvine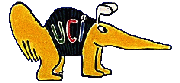 (UC Irvine). UCI is a great school with a beautiful, modern campus that's ten minutes from Newport Beach. The Physics program is top-notch; Fred Reines, the 1995 Nobel Laureate in Physics, was my Quantum Mechanics professor. Sharon Streight, a Teaching Assistant for Prof. Reines's class, went on to become one of my dearest friends. But most of all: you've got to love a school whose mascot is the Anteater from the B.C. comic strip. Zot!

After graduating from UCI in 1985 with a B.S. in Physics, I packed up the 1968 Ford station wagon donated to the cause by my Aunt Betty and Uncle Floyd and made my way East, to study Plasma Physics at Princeton University. For a California Boy like me, it was a total, wonderful, culture-shock.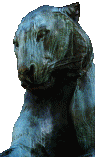 In the movie "L.A. Story," Steve Martin points with pride to the well-established Southern California neighborhood in which he lives: "Some of these houses are over twenty-five years old!" Princeton, by comparison, seemed like the cradle of civilization.

rinceton had a big effect on me. While technically away from home at Irvine, I had all of my Southern California relatives nearby. At Princeton, I was three thousand miles away from everything I knew. The big plus, I found, was that for the first time I formed many strong friendships that were based on more than "Hey! you sit next to me in history class!" The guys (and girl) [singular--sadly, in Princeton's graduate plasma physics program, women are still a rarity] I met at Princeton remain some of my dearest friends. And if they'd get busy and set up web pages, I might even be able to include some links!...;-)

Here's a link:
My friend John Cuthbertson, multi-time Jeopardy! champ, in addition to appearing on Win Ben Stein's Money and Who Wants To Be A Millionaire.
To be continued...